palm oil processing technology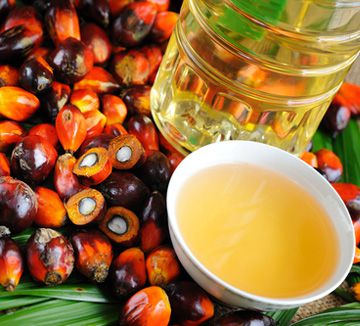 Palm oil is a kind of plant oil made from tropical woody plant-Palm. It is one of the largest produced, consumed and traded oils in the world, which is called The World's Three Major Vegetable Oils together with soybean oil and rapeseed oil. Palm oil after pressing, refining and fractionation can get different melting point products, which are widely used in catering industry, food industry and oil & fat industry. As the main production areas of palm oil, Southeast Asia and Africa produces about 88% of the world's palm oil, while Indonesia, Malaysia and Nigeria are the world's top three palm oil producers. At present, China has become the world's largest palm oil importer, whose palm oil consumption is about 6 million tons per year, accounting for 20% of the total world market.
Till now, ABC Machinery has 2 palm oil processing lines abroad:
On 2011 Dec, Australia customer ordered 150TPD palm oil dehydration and degumming production line. After such processing, the palm oil can be directly used as raw material of biodisel making.
On 2014, Sep, Cote d'Ivoire customer ordered 10TPD palm oil fractionation processing line.
The production of palm oil can be divided into 2 processes:
oil pressing process
and
oil refining process
.
Palm oil pressing technology
The pressing of palm oil has 5 steps:
Palm fruit cleaning
The oil palm fruit must be cleaned first to get rid of impurities and foreign materials that may damage the screw oil press. This step uses magnetic separator and vibrating screen to remove metal debris and sand, stone, etc.
Size reducing
This palm fruit processing step is to cut the palm kernels into small particles, which can increase their surface area, so that these pieces are easy for flaking.
Flaking
The flaking machine can extrude the particle palm kernels into flakes, which further enlarges their superficial area and also destroy the cell walls, so that oil is more easily extruded in later steps.
Steam cooking
The steam cooking machine (stack cooker) can adjust the moisture content of palm flakes, reduce the viscosity of oil, and also coagulate protein in oil meal to accelerate the separation of oil from protein.
Palm oil screw pressing
The conditioned palm flakes are fed into the
screw oil press
, and extruded in the barrel. Then crude palm oil is made.

150tpd palm oil refinery line Australia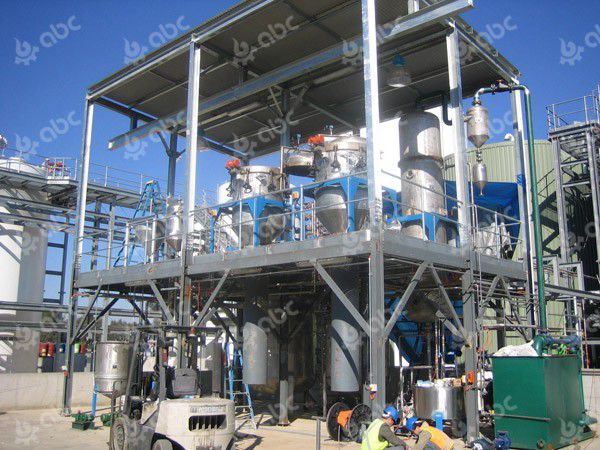 Palm oil refining technology
After previous pre-treatment and pressing, crude palm oil shall be refined in complete oil refining line to get rid of FFA, natural pigment (decoloration) and odor (deodorization), and become salad leve oil – refined palm olein (RBD PO) and palm salad oil (RBD PKO).
The palm oil after refining is nearly colorless and transparent under liquid state, and is white under solid state. Besides, according to different user requirements, palm oil can further go through fractionation process to form PFAD, Olean, and Stearine.
Decoloration: add phosphoric acid 90℃ and specially made rocky soil;
Deacidification: adopts physical method;
Deodorization;
Bleaching to get refined oil (melting point 33℃-39℃), namely the commonly said 33℃ refined palm oil;
A.Refined oil fractionation: after entering the fractionation tank for cooling, the upper layer liquid is 24℃ OLEIN (i.e. 24℃ refined oil), the lowest layer is 44℃ solid refined oil, the output ratio is 24℃: 75%, 44℃: 25% (the highest cost). B. Pressure filtration: equipment is constant temperature plate pressure filter; if user want to production 24℃ oil, the temperature is set at 24℃, add pressure 6 - 10 atmospheres, liquid oil flow out, and solid fats discharged from the plate.

ABC Machinery have years of experience in plant oil processing technology R&D and complete Turnkey project planning for clients from more than 50 countries and regions all over the world.
If you want a FREE quotation, feel free to leave your message below!