How to Invest a Cost-Effective Olive Oil Manufacturing Project?
Investing in an olive oil extraction and refining project is a wise decision for anyone looking to enter the edible oil processing industry. Not only is olive oil a highly sought-after commodity, but it is also one of the healthiest cooking oils on the market. With the right olive oil extraction equipment and project report , investors can see a return on their investment in a relatively short period of time. (Read More: How to Make Olive Oil Pressing Business plan?)


Invest in Olive Oil Manufacturing Projects
ABC Machinery is a professional manufacturer of edible oil processing machinery and we have helped our customers to set up small or commercial scale edible oil mills in different countries such as Malaysia, Sri Lanka, Philippines, Uzbekistan, Afghanistan, etc. If you are interested in learning more about detailed investment in an olive oil processing plant project to start your own olive oil production business, just send your enquiry instantly.

How to Invest in a Cost-effective Olive Oil Production Project?
With the right investment, the right marketing strategy, and the right team, olive oil refining projects can be very profitable and successful. Furthermore, the potential for long-term growth and profits is enormous, making olive oil extraction an attractive business opportunity for those willing to take a risk. Here are the 6 steps to consider when investing in an olive oil processing project.
Step 1: Assess the market
Before investing in an olive oil production project, it is important to analyze the market demand for olive oil. Study the target market, such as regional consumption, price points, and consumer preferences. Determine the market demand for olive oil by analyzing the main industry trends and understanding consumer behavior. Select a market with a high demand for olive oil, a stable growth rate, and a positive long-term profitability outlook.
Step 2:Choose the right location for your olive oil production plant
The location of your olive oil production plant is crucial to the success of your business. Choose a location that is easily accessible, both for raw materials and finished products. In addition, ensure that the plant site has an adequate supply of water and electricity. The plant site should also be large enough to accommodate the planned production capacity and have sufficient space for storage, processing, and other necessary plant facilities.
Step 3 : Create a plant layout

30TPD Flat Rotary Olive Oil Extraction Plant Layout Design at Low Cost
Design a plant layout that is optimized for efficient production, including workflows and production processes. Ensure that the layout is flexible enough to accommodate changes in production volumes and that production processes are easy to monitor and manage. The plant layout should also take into account the safety of workers and the protection of the environment.
Step 4: Select and purchase olive oil processing equipment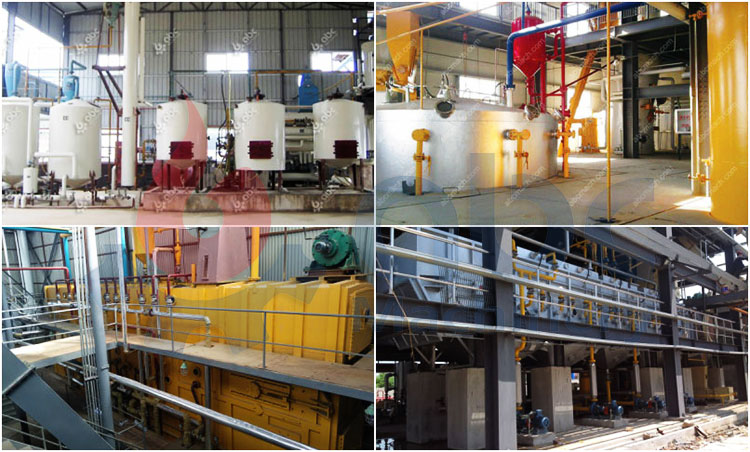 Best Olive Oil Extraction Machinery for Sale at Factory Price
Key points in selecting olive oil extraction equipment to ensure a cost-effective production process include:
Choose efficient and high-quality machines capable of handling production volumes.

Choose modern and energy-efficient machinery to reduce energy consumption and operating costs.

Choose equipment that is easy to maintain and repair in order to reduce downtime and minimize the need for costly repairs.
Step 5: Collect raw materials
Olive oil production requires high-quality olives, which directly affects the quality of the final product. Choose good quality olives that are produced locally and are in season to reduce production costs. Choose olives that are known to produce high-quality olive oil with high yields in order to optimize production efficiency and reduce raw material waste.
Step 6: Distribution channels for olive oil products
Distribution channels should be diversified and cater to the needs of the target market. Consider online and offline sales channels, including supermarkets, specialty shops, and online shops. Partnerships with other businesses, such as restaurants and hotels, can also increase brand awareness and sales revenue.
In conclusion, following these guidelines, creating a profitable and sustainable olive oil processing business is not a difficult task. Produce high-quality olive oil products that meet the needs of your target market. For more information on building a plant or for details on equipment, feel free to contact us!
How Much Does It Cost to Invest in an Olive Oil Production Plant?
Starting an commerial olive oil processing project can require a significant investment, depending on factors such as:
The cost of land for a plant will vary depending on the location and size of the plant. A suitable site for a plant should have access to transport, water, and electricity. The cost of land and buildings can range from $50,000 to several million dollars.
The cost of the equipment and machinery required to process olive oil will vary depending on the capacity and quality of the equipment. Basic equipment, such as crushers, decanters, and centrifuges can cost from US$50,000 to US$100,000 or more.
Labor costs will depend on the number of employees required in the production process. This includes skilled workers such as machine operators, engineers, and maintenance staff. Labor costs can range from US$20,000 to US$100,000 or more per year, depending on the region.
Different Investment Costs for Various Olive Oil Plant Sizes

| Plant Size | Investment Costs |
| --- | --- |
| small-scale olive oil production plant for home use | 100,000~200,000 USD |
| Middle-sized olive oil manufacturing factory | 1000,000~3000,000 USD |
| Industrial olive oil processing project | 5,000,000~10,000,000 USD |
Buy factory price olive oil production line from expert cooking oil processing equipment manufacturer or supplier, get FREE guidance to setup olive oil extraction projects and equipment details, please feel free to contact us!