30~60 TPD Complete Soybean Oil Extraction Plant Sent to Tunisia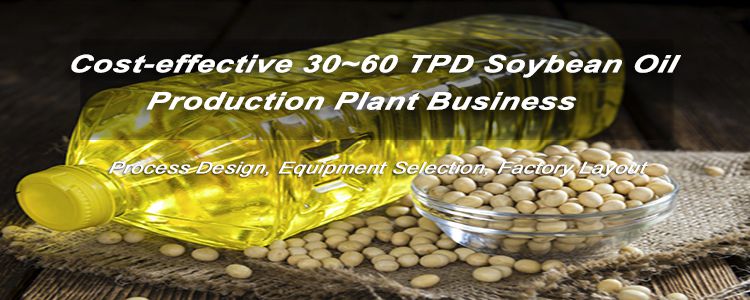 Complete Soybean Oil Extraction Plant Sent to Tunisia
ABC Machinery is a professional soybean oil extraction machinery manufacturer and supplier in China, with a professional R&D team and project managers, providing the turnkey solution for home use single machine soybean screw oil press and Soybean oil extraction machine plant. Feel free to contact us for more information about how to produce soybean oil.

Recently, a Tunisian customer purchased a large-scale soybean oil extraction line with a capacity greater than 30 tons per day for commercial use. His raw materials were soybeans and rapeseed, and according to the customer's requirements, 70 tons of raw materials were needed for physical pressing, 60 tons of oil cake treatment as well as 20 tons of stainless steel degumming and 100 tons of silos. In a short period of time, ABC Machinery developed an engineering solution to the customer's satisfaction.
Project Photos Display: Soybean Oil Extraction Equipment Deliver to Tunisia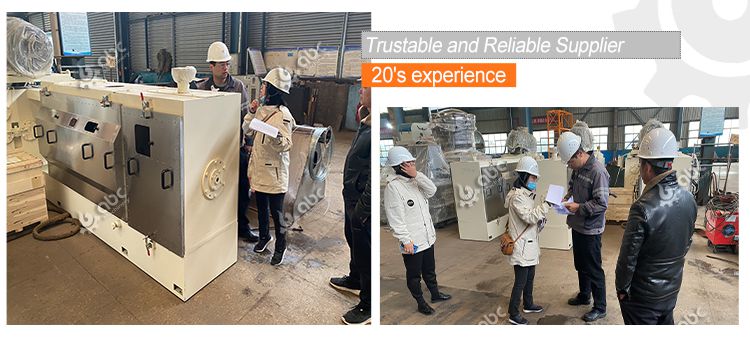 Inspection of Soybean Oil Refinery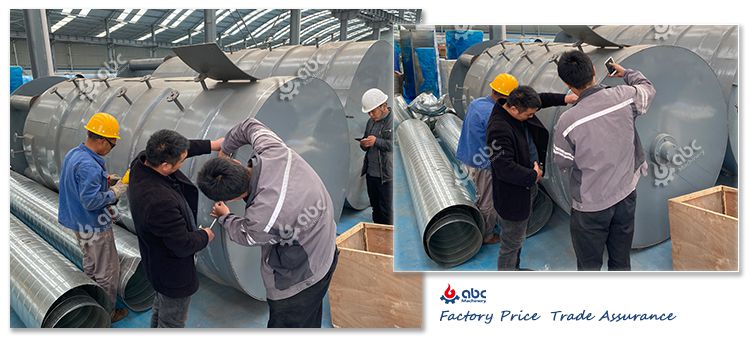 Soybean Oil Refinery Installation
As we previously mentioned, soybean oil is an herbal oil extracted from soybeans. The physical pressing process mainly requires processes including soybean collection, soybean cleaning, crushing, softening, embryo pressing, steaming, frying, pressing and filtering. (Read more: Soybean Oil Business Plan pdf >>)
Large-scale Commercial Investment in Soybean Oil Production Process and Equipment
First, collect and clean soybeans and canola raw materials. Soybeans should be cleaned using some cleaning equipment or by hand only. Since impurities may contain stones, sand, iron impurities, metal debris, etc., it is best to use a cleaning machine or sieve to remove all these impurities to better protect the soybean oil press.
Next, the soybeans will be crushed.

Soybeans are best crushed into small particles with a professional crusher to facilitate processing.

There are two types of separation, and we usually use a soybean crushing and separating machine.
Fourth, pressing the embryo. Before pressing, soybeans should be cooked or heated to obtain a higher quality oil and cake. The pre-treated material is then fed into the soybean press.

The process of oil cake processing: cooling → crushing → automatic weighing and packing
The final refinement yields pure soybean oil. The process of degumming: gross oil → hydration degumming → oil-water separation → vacuum drying → precision filtration → finished oil. The pressed gross soybean oil should be refined through a soybean oil refinery to obtain pure edible oil. (Related article: How to Refine Soybean Oil >>)
Video of Syobean Oil Refining Prodcuution Line
Learn how to make multi-purpose soybean oil at low cost by soybean oil extraction machine manufacturers or suppliers at factory prices in Ghana, Zambia, Kenya, Uganda, Mali and other soybean oil extraction machine projects. For information on how to produce soybean oil and a commercial investment in a soybean oil production plant, please do not hesitate to contact us!